Tesla – Printz Music Collaboration
The content inserted Monday 14th June, 2021, contacting the Board (with no respons so far) – COLLABORATION WITH TESLA
Printz Music is making the most sustainable album surround mixes and releases. I started surroundmusic.one in May 2017. Downloads and sales from there: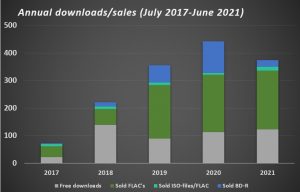 The share of global surround releases here: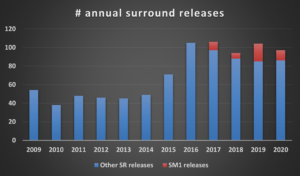 22,1% in 2019!
Printz Music is a one-man company by Jan Printz.
Jan Printz – Synergizer with biology, math, music and space is combining the 4 things in this video showing odds for humans to be a successful species have gone from been under 50% to over 50% by the work of Teasla & SpaceX on this site:
Boca Chica Odyssey Video with 5.1 sound
A Tesla – Printz Music Collaboration would make so much sense!
It could make Tesla use the best quality of music
It can make it easy to listen to music in surround sound and really make it grow taking music to the next level
It can make it more sustainable to listen to music
It could help musicians to release their music in better quality and help them too
Music can be listened to in a lot of new ways with my algorithms
I can show you how to host mp4 videos with 5.1 sound, that also will play on stereo/mono devices or I can help you hosting it,
I can help you making surround mix of your videos and I can supply you with a lot of music in surround sound as background soundtracks.
I have good examples and ideas how stereo mixes can be upmixed into advanced surround sound
It could help those going to Mars with better sound experiences (It then has to start now)
June 28th, 2021
Best regards
Jan Printz
Copenhagen Denmark
+45 608 680 92