Printz Music & Surroundmusic.one is made by Jan Printz July 2017.
Link to all the Jan Printz surround releases here.
Printz Music is:
Surround Sound Production, Research, Development, Releases & Surround Streaming
For artists who is interested in a surround mix:   Click here for details (More about Jan Printz below)
Surroundsound.one:
Printz Music's site for sales / streaming of surround music. Started July 2017. December 2018 Markus Reuter joined.
Printz Music surround mixes made so far:
Details (Click here)
Reviews (Click here)
In the future:
Your album? – Contact Printz Music
Action areas (click here for more info)
About Jan Printz:
Jan Printz strongly believes that surround music  very soon will be much more common. Quadraphonic Systems of the 1970th was too expensive and for a lot too complicated to set up. Surround releases was hard to get and not cheap. – Today the first wireless speakersystems for surround music has been made. That will help surround music to be much more widespread.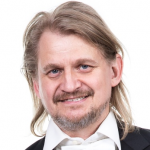 Jan Printz have worked with surround sound mix since 2011.
Grew up in the countryside and therefore, since the age of 10 spent much time listen to and analyze bands with great sound, like Pink Floyd, Mike Oldfield, ELP, Yes, King Crimson, Jethro Tull, Manfred Mann, Supertramp, etc. Got the first big stereo as 15 years old. Good sound has always been in high demand and surround sound systems were procured in 2000. Since then is bought over 100 DVD / Blu-ray with surround sound. Began to create surround mix on System Audio speakers in 2011 after having helped to record, mix and produce CD of musical concerts and own bands and projects. Have after that followed the magnificent work of Elliot Sheiner, Steve Wilson, Andy Jackson, James Guthrie & Jakko Jakszyk and others and is very inspired by it.
Did you know that back in 2014 European Men's Handball Championship took place in Denmark? It was told that there were around 500 volunteers working for a week for that event. That is around 10 wears of work for one person. How many on Earth are interested in Men's Handball Championship? How many are interested in listen to the music they love in the best way possible also in surround sound if that was easy to do?
…. Well, Jan Printz has now been volunteering for music in surround sound since 2017 and keep doing it!:)
Cant. Scient. in Biology & Math. Surround sound producer, publisher, researcher and developer
Homepage: https://www.janprintz.dk/
The development of annual surround sound releases according quadraphonicquad.com (Not included jazz & clasical music)
Here the last few years can be seen that several bands have eyes up to release their music in surround sound mix! Let's work for music in surround sound prosper!
 – – – o – – –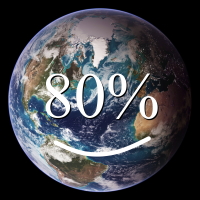 Planet Earth Values The Most- 80% mark
Printz Music
CVR DK38636251
Contact mail: